Investor Relations
Global Ship Lease (GSL) is a containership lessor, publicly traded since 15th August 2008 on the New York Stock Exchange - ticker: GSL.

We are a Marshall Islands Corporation with administrative offices in London. We own a fleet of high quality, well-maintained containerships that are leased out under fixed-rate time charters.
Recent Releases
Stock Chart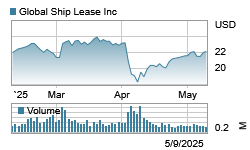 Stock Chart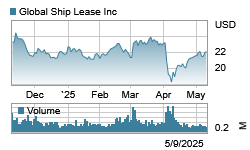 Stock Chart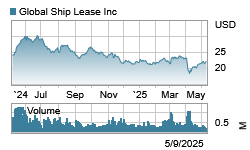 Stock Quote
Global Ship Lease
Price:
Change:
Day High:
Day Low:
Volume:
Copyright West LLC. Minimum 15 minutes delayed.